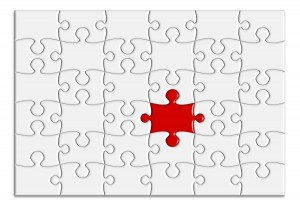 We all lead busy lives with so much to do that stress levels can get overwhelming at times. Seeking to lighten our load, we make to-do lists, spend hours thinking over our priorities, and make other efforts to simplify our lives. Sometimes what we really need is a little outside help.
Hiring a personal assistant used to be solely for the rich and famous. Today, personal assistants are widely employed by all kinds of people who need a few extra hours in their day. Personal assistants are:
Experienced professionals
Trustworthy
Customer service focused
Web-based Job Boards
Web-based services like TaskRabbit seek to provide an easy solution to task management by connecting people who need a job done with others nearby who are willing to work as runners, or TaskRabbits, to complete tasks their customers request. Customers even get to set their own prices and choose the lowest bidder. To assure their customers that the service is safe, TaskRabbits registered on the website undergo a background check before employment. TaskRabbit service is available in many large cities, from Boston to San Francisco. On the surface, this sounds like a simple, affordable solution. If you were going on vacation and needed your lawn mowed or your cat fed, why not use a web-based job board to find someone cheap and local?
Building Relationships
The key here is frequency. When you need things done on a regular basis, you are building a relationship. This is where personal assistants excel. As an experienced professional who has a stake in your continued satisfaction, you know they will take the time and make the effort to complete whatever tasks you assign them effectively and efficiently. A personal assistant might cost a little more, but because you have established a relationship with your assistant, you know that he or she will employ all their skills and training to go the extra mile. Why just get the job done, when you can have someone do the job well?
Going Beyond the Background Check
With a personal assistant, you know you are working with a person you can trust. While a background check might reveal what a person has done in the past, it will provide little indication of how a person will act in the future. A successful personal assistant can provide you with reference letters that say a lot more about them than a background check. You will also have the opportunity to interview your assistant so you know whether he or she is a good fit for your personality. Perhaps most important for peace of mind, personal assistants are properly insured against liability issues, so you know that sense of trust you feel from them is more than just a gut instinct.
Getting the Job Done Right
Personal assistants are customer service focused. Their livelihood depends on your complete satisfaction. A good personal assistant takes a great deal of pride in knowing they have done their best at whatever task they are assigned. A personal assistant is not just someone looking to make some quick extra money running a few errands for someone else.
The major difference between employing a personal assistant and using a service like TaskRabbit comes down to one word: value. How much do you value the time you save when you know the job is being done well by someone who cares? How much do you value the peace of mind you feel when you know you can trust the person to get the job done right?
Image credit:  B S K