Are you looking for home absentee services Boston MA?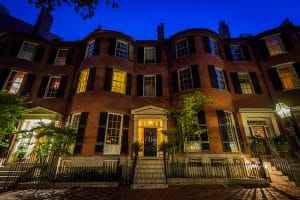 Good Neighbor Concierge is a leading go-to provider of home absentee services to busy individuals and families in the Greater Boston area.  People who need to spend time away from their homes for business, personal travel or to spend winters in a warmer climate may feel concerned about leaving their homes unattended while they're away, and for good reason. Your home is probably your biggest investment and you need to make sure it's protected. Good Neighbor Concierge will give you peace of mind while you're away from your home. We will conduct thorough interior and exterior home inspections on a regular basis to make sure your home and its contents are protected. We can tailor our home absentee services to meet your specific needs including inspecting the outside perimeter of your home to check for any signs of forced entry or property damage. We can remove any yard debris, make sure the mail or deliveries are picked up, check for rodent or insect infestation, make sure yard maintenance is being performed and even start your cars to make sure they will be in good shape when you get home.  Inside the home we will water plants, feed and care for any pets, turn lights on and off randomly, change furnace filters, clean and dust, check for plumbing leaks and make sure the kitchen is stocked for your return.
In addition, we also can connect you with the following services:
Local contact for deliveries/emergencies

Snow removal
Lawn care
House keeping
Window washing
HVAC servicing
Maintenance and/or repairs
We tailor our services to your specific needs.
Boston is a city with great historical significance due to its role in the American Revolution. The 48 square mile city has a population of 667,000 people making it the largest city in Massachusetts. It is also one of our country's oldest cities that was founded in 1630. Many of Boston's historical sites can be visited up-close along the Freedom Trail, a 2.5 walking route that depicts the story of our nation's founding.  There are a number of great ways to get around in Boston as a sightseer but if you want to do it all in one day, the Hop-on Hop-off Trolley Tour might be for you. This educational sightseeing tour is a favorite and one Boston's most popular attractions.  Boston's Hop-on Hop-off Trolley Tour is an inexpensive way to learn about the history of the city and visit historic sites at your own pace. The tour has 18 stops where you can hop on one of the orange and green trolleys, and hop off at the next stop, stay as long as you want, and catch the next trolley.  The knowledgeable tour guides make the experience educational as well as entertaining. Each year Boston receives millions of visitors from all over the world, making it one of America's most popular tourist destinations.
Home Absentee Services Boston MA
There's no reason to worry about your home while you're away. Good Neighbor Concierge is your trusted source for home absentee services. You can count on us to give you the peace of mind you deserve while you're away from your home.
If you are looking for home absentee services Boston MA, call us at 617.209.9311 or fill in the following form to schedule a no-obligation needs assessment at a time that is convenient for you.