Are you looking for home watch services Boston MA?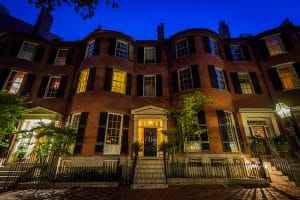 Boston and its large metropolitan community is home to busy families and individuals who work hard. Talking a break from the daily grind can be a welcome and well-deserved reward.  Vacations can help people unwind, reduce stress and freshen their perspective but coming home to a house that has been vandalized or damaged can ruin a happy occasion. Good Neighbor Concierge is a home watch service for homeowners in the Boston area, we can help you prevent something like this from happening to you. We will inspect your home while you're away for any signs of vandalism or forced entry and will report any problems to you and the police. We will check your home for damage and offer clean up service as well as arrange for repairs, if needed. Good Neighbor Concierge will bring in the mail, mow the grass, shovel the snow, water your plants, make sure all your appliances are working properly and make sure the house is dust free when you return.
Boston is the capital of Massachusetts and its largest city.  Covering 48 square miles and home to nearly 678,000 people, Boston is also the largest city in New England. Boston is part of a large metropolitan community referred to as Greater Boston where over 8 million people live and work. Boston was founded in 1630, making it one of the oldest cities in the United States.  Its first settlers were the Puritans from England and over the years the city became known for several historical events including the Revolutionary war, the Boston Tea Party, the Boston Massacre and the Battle of Bunker Hill.  Besides its rich history, Boston is the home of the first public school, the first subway and the first public park.  Faneuil Hall attracts more than 20 million visitors a year. This historical site, now part of the Freedom Trail, has been a meeting hall and marketplace since 1743. The hall was where people gathered to hear the great speeches of men like Samuel Adams and James Otis who encouraged the idea of independence from Great Britain. While Boston attracts millions of visitors each year, Faneuil Hall is ranked as 4th in America's top 25 tourist attractions by Forbes Magazine.

Home Watch Services Boston MA
Good Neighbor Concierge is bonded and insured and can be trusted to make sure you don't come home to any unforeseen problems, and allow you to enjoy your time away stress free. We proudly offer reliable home watch services to the city of Boston and its surrounding communities. Don't leave your most valuable asset unprotected.
If you are looking for home watch services Boston MA, call us at 617.209.9311 or fill in the following form to schedule a no-obligation needs assessment at a time that is convenient for you.