Our Story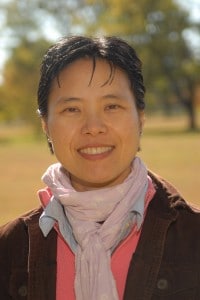 Nicknamed "Speed Demon" as a kid for her multitasking tendencies and ability to think quickly on her feet, owner/founder Susan Ho has been helping people from all walks of life tackle modern life's mundane, time-consuming personal tasks quickly and efficiently since 2011.
Susan founded Good Neighbor Concierge after experiencing for years the very same imbalance and stress all of her clients face: an overflowing to-do list and the lack of time to finish it. Her childhood hero, Fred Rogers, of Mister Rogers' Neighborhood fame, who shared a simple message of being kind and loving towards others, was the inspiration for her company name.
An energetic and enthusiastic customer-oriented professional, Susan has held positions in the medical, pharmaceutical research, senior care, wellness/fitness, and human services fields and has served in a variety of roles throughout her career: providing executive- and senior-level administrative support, transcribing medical and pharmaceutical records in several clinical and non-clinical settings, prescribing exercise to moderate to high-risk cardiac patients in a corporate wellness setting, doing community outreach, managing clinical trials safety data for a leading global biopharmaceutical services organization, and enjoying a stint as a stay-at-home mom.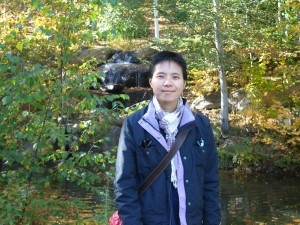 In addition, Susan has enjoyed a long history of service to others, lending time and talent to causes and organizations that are important to her. These days, she manages to squeeze time out of her busy schedule to serve lunch to the homeless at St. Francis House, New England's largest day shelter based in Boston, and serve multiple lay leadership roles at her church. She is also an avid fitness enthusiast who rarely misses the morning walk and a serious nature lover who would sit happily for hours surrounded by sea, sky and mountain if given the chance.
A native of New York City who spent her formative years in Virginia Beach, Virginia, Susan holds a Bachelor of Science degree in Sports Medicine from Old Dominion University, and has also completed programs in Medical Transcription, Technical Writing and Webmaster.  A resident of Boston for 25 years, she cherishes time spent with her family and friends and loves to travel whenever she can.
Like a caring neighbor, Good Neighbor Concierge is here to listen and to help you reclaim the gift of time.  Call Susan today for a no-obligation meeting to discuss your needs!
Our Mission
1. To become Greater Boston's leading go-to provider of personal services to busy individuals and families, and to deliver each service with a smile and in an efficient and professional manner.
2. To improve the quality of life for our clients by giving them back the gift of time, so they can spend it on things they value most — family, friends, and themselves.
Our Values
1. We build long-term, trusting relationships with our clients and their families, as well as with our vendors and partnerships, and value honesty, integrity, and open communication.
2. We adhere to the strictest ethical standards of our profession, dedicated to protecting the interest of our clients and colleagues, and mindful and respectful of confidentiality and privacy for all who utilize our services.
Images credit:  Susan Ho; Charlie Pasewark