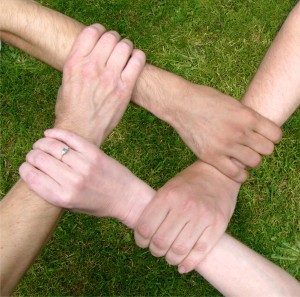 We have all been there. Rushing from one errand to another, counting the minutes we have left hoping to make it to the kids' school in time for carpool. Toss in one lackadaisical cashier or slow-as-molasses bank teller and your entire schedule is thrown off. What you need is some help!
Fortunately, time-starved people are fueling the growing number of personal concierge services. By taking on personal errands such as shopping for groceries, delivering packages, picking up dry cleaning and even bringing the children to after-school events, these companies tackle mundane chores freeing your time for more important things.
Originating from the French word Comte Des Cierges ("the Keeper of the Candles"), a concierge is one of the oldest professions dating back to medieval times. In that era, the role of a concierge centered on tending the needs of noble visitors in the European castles and palaces. By the 19th and 20th centuries, the role further evolved and expanded into positions at apartment buildings, hotels, and many areas of society. Today, concierges can still be found in most hotels, country clubs, hospitals, spas, many corporate settings, as well as numerous independent personal concierge companies. Many personal concierge companies provide a wide range of services to people in need of work-life balance, from errand services and booking travel arrangements, to accompanying a loved one to a doctor's appointment and doing housecleaning.
Concierge services offer custom, personal services for busy moms, harried business executives, and anyone starved for time. Much like the white-gloved customer service offered by the finest hotels, concierge companies advertise – and deliver – outstanding and on-time service. While each company offers a slightly different approach, concierge services tend to charge either by the hour, by the service, or by the day.
Think about it: your personal to-do list is overflowing and you've got a one-hour lunch break. In one call, you've arranged for your concierge to complete every item on your list, freeing you to spend that lunch hour with your best friend.
Image credit:  Roger Stoll