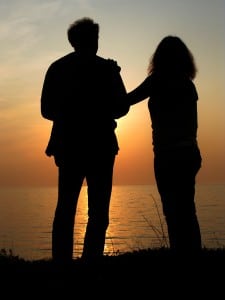 Your days used to revolve around your career, family, and your children's events and activities. Then, the children grew up and left the nest. You now have the free time to pursue those hobbies you had long put off, to travel the world, or even to learn that new dance move. There are many people who long for these child-free moments, putting behind a life once filled with packed schedules and parenting duties. And at the same time, there are those who struggle daily with how to fill up those empty hours that were once occupied with soccer practices, ballet lessons, and bedtime stories.
Whether you welcome the passage to a childless household with dread or open arms, here are a few meaningful solutions to cope and/or fill up those empty hours and adjust to living for yourself again.
1. Acknowledge Your Grief
Children leaving the nest to live on their own for the first time can bring about feelings of sadness, worry, and a sense of loss. Shutting down the grieving process hinders your ability to create a purposeful life. Lean on support from friends, your spouse, or a professional, and talk to fellow parents who are experiencing the same life transition. Sometimes, all you need is a little nudge in the right direction.
2. Initiate Self Care
Take care of yourself and treat yourself to things you had once sacrificed. Go on that cruise, get a manicure/pedicure, go to the spa, take an art class, take a yoga class, learn a new language, keep a journal – the possibilities are endless. Time spent nurturing yourself and adjusting to this new life will be anything but empty. Find great sources of inspiration from other empty nesters who share your experiences.
3. Volunteer Your Time
Think of all the times you volunteered for the school play or baked cookies for the bake sales when your children were younger. You can have a similar impact on your community by sharing some of your free time with others. Whether you volunteer at the local library, hospital, homeless shelter, nursing home, or civic group, plugging into your community will help you feel like your old self again.
4. Stay in Contact
One of the best and easiest ways to cope with life without your children at home is to keep the lines of communication open. Staying in contact with your grown children is easier than ever. Modern technology such as text messaging, cell phones, and communicating over the internet via other mediums makes contacting each other as easy as a push of a button or a tap of the keyboard.
Adjusting to life after the departure of your children can be a challenge in the beginning, but this new phase in your life can be one of the most rewarding. In addition to having more free time to enjoy, you may likely still juggle with many of life's demands – a busy career, an aging parent, an ill family member, a home renovation project, whatever they may be. There are many services and products available to lend a helping hand during this life adjustment. Reaching out to them is a wise and healthy investment, as they allow you time to focus on other priorities and to take back control of your life.
Image credit:  Sanja Gjenero