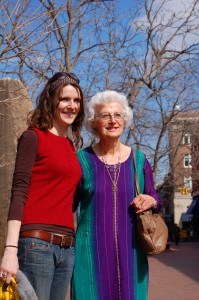 Today's seniors are living longer and healthier lives. They are staying active and often want to remain in their own homes, even as they begin to need some help. Although family members are often able to provide some help, seniors often don't want to bother them. Today, many families rely on the services of a personal concierge to help aging members live active, independent lives and to assist with activities of daily living.
Benefits to Seniors

Personal concierge services provide individualized help and time management solutions for busy people. Many seniors lead busy lifestyles that include working beyond retirement age and volunteering for numerous causes. Concierge services provide quality, non-medical help which can be individualized and change as a senior's lifestyle needs change. Moreover, concierges are professionals who can provide both genteel companionship as well as help with things like transportation, bill paying, gift shopping or computer set-up and instruction.
Types of Services

Personal concierge services are just that, personal. Most services are contracted on an hourly basis. Sometimes, a service will contract a certain number of hours per month at a reduced rate. What the concierge provides during that time period depends on the individual needs of that senior. Here are some examples of services concierges can provide:
Personal Services
Banking
Grocery and Personal Shopping
Car Servicing
Pet Grooming or Sitting
Gift Card Buying, Gift Wrapping and Mailing
Reading Newspaper or Books
Help with Understanding Mail
Medicare Insurance Filing and Problem Solving
Running Errands
Going on Appointments
Transportation
Household Management Help
Bill Payment and Mailing Out Bills
Waiting for Cable Service or Repair Service
Scheduling and Overseeing Yard and Home Maintenance
Organizing Closets and Garage
Meal Prep
Consignment and Sales Help for Unneeded Items
Travel Management Help
Buying Airline Tickets
Making Hotel and Restaurant Reservations
Airport Transportation
Travel Companion
Holiday Help
Reunion and Family Visit Coordination
Holiday Shopping, Card and Gift Mailing
Catering Coordination
Large Item Purchasing Services
Online Purchasing
Unusual Item Purchasing
Computer or Entertainment Purchasing, Installation and Use Help
Home Appliance Purchasing, Installation, and Use Help
Cost Effectiveness

Although concierge services are an additional expense for seniors, the expense is often much less than the cost of alternative living situations, such as assisted living or nursing home care. Moreover, seniors almost always prefer the alternative of staying in their own homes. By staying in a familiar place, seniors are also often able to retain a more active lifestyle. In addition, familiar settings help seniors retain mental functioning longer and often lead to better mental health. Personal concierge services can also help a senior save money by keeping track of finances carefully and helping them make good purchases.
Personal Concierge Services for Seniors
Most importantly, concierge services can bring peace of mind to seniors and the family that care about them. Because these services can be adjusted as new needs arise, they are often able to allow seniors to have happier, more active lives for a longer period of time. In addition, the genteel companionship of a concierge's friendly phone call reminders, or tea and conversation can be something seniors can look forward to during the day. For families and seniors thinking about the future, the services of a personal concierge can be an excellent choice to consider.
Image credit:  Benjamin Earwicker