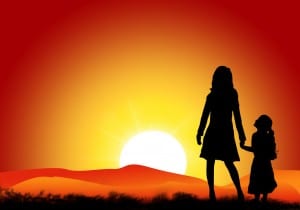 Women today do it all – we are mothers, daughters, wives, volunteers and working professionals. That often leaves us with no time to do anything for ourselves. What a lot of women don't realize is that we are better able to help others when we take the time to recognize our own needs and relax. Relieving stress has a great number of health benefits including lower blood pressure, better sleep, and attaining a healthy weight. More than that, it can prevent burnout and give you the energy to continue juggling all of your commitments.
Make Yourself A Priority
Prioritize! Choose what is important and forget the rest. Schedule a meeting with yourself, and make it as important as a doctor's appointment or committee meeting. Even just 30 minutes a day focusing on "you" can make a big difference on your physical and emotional well-being. It doesn't have to be all at once, or at the same time every day.
Learning how to say no is also very important. There are only so many hours in a day, and you need to use them wisely. Don't let others guilt you into giving up your personal time. Push back and let them know that your needs are important too. You will be better able to give to others when you are at your best.
Do Something You Enjoy
What little free time we have in a day is often wasted because we use that time focusing on all the things we have yet to do. Instead, try to clear your mind and use that time for something you truly enjoy. Sit in the backyard with a cup of coffee, relax with your favorite music, go for a walk, or cuddle up with a book. Take up a new hobby, a new exercise routine, or try meditation. Join a class that you have wanted to try like pottery or painting. Taking time out to do something you enjoy is an important part of stress management.
You Don't Have To Do It All
It's time to stop being a superwoman. It is far easier to bury yourself with commitments than it is to take time out for yourself, so prove to yourself that you can do it. There is nothing wrong with delegating tasks to your husband or children, hiring a babysitter or someone to clean your house. Join up with other busy parents and trade off hosting sleepovers or playmates. Getting creative and delegating some of the smaller, unimportant tasks will free up more time for you to focus on "you".
Creating personal time is the best thing that you can do for yourself, and others. You are a role model for your children, and a great gift that you can give them is the gift of self-worth. When they see you taking care of your own needs and making it a priority, they will understand the importance of taking time out for themselves.
We need to stop making excuses for why we can't take time out for our own personal needs. Remember, the better we feel, the better those around us will feel. Taking the time to recharge and rejuvenate will keep us feeling our best and better able to juggle our family and careers.
Image credit:   Gabriella Fabbri