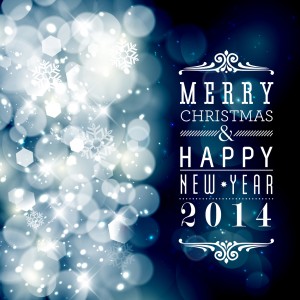 Tis the season for snowflakes and carolers, holiday meals and friends and family however, there is much more to this time of the year than just the beauty of the holidays. During this time of the year, millions of hardworking Americans find themselves in places far from what they seek during the holidays. Standing in lines for hours to buy gifts at Downtown Crossing and sitting in traffic jams on Interstate 84 are just a few of the many inconveniences that come along with the holidays in Boston. Finding time to get it all done, plan that holiday party, put up decorations and still work and manage the house can be almost impossible.
Good Neighbor Concierge offers valuable services to help you find the time for it all even during the holidays. From picking up the holiday turkey, your best outfit from the cleaners for your trip to the Nutcracker at the Boston Opera House or taking care of your travel plans to visit the in-laws. If you are planning to be away for the holidays, we can take care of everything from walking the dog to picking up the newspaper. If you would like to learn more about our services, visit our services page here for more information.
The holidays will come and go and in just two months, we will all once again be back our ordinary lives, until next year. While you consider this, consider the following time saving tips to help you this holiday season as well:
Plan all your errands at once
Plan in advance
Make a list of all your food needs and shop for them at the same time
Wrap gifts as you go, don't save them all for the last minute
Simplify
Use a concierge service
Make the most of your time this holiday season by taking advantage of the personal concierge services from Good Neighbor Concierge. A Boston personal concierge, Good Neighbor Concierge offers personal services in Boston and communities surrounding Boston including Newton, Brookline, Cambridge, Wellesley, Wayland, Lexington, Sudbury, Weston, Waltham, Belmont, Woburn, Lynnfield, Needham, Dover, Reading and Winchester.
Happy Holidays!