Making The Most Of Your Holiday Season With A Personal Concierge Service Boston MA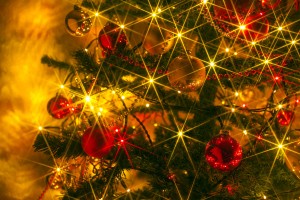 Personal assistants, errand runners, home helpers or a personal concierge, they all add up to one thing: a solution to your lack of time during the holidays. You will then have time to do the things which mean the most to you.  From holiday concerts by your children to parties planned for months by your closest friends or workplace, stop wearing yourself too thin and find out how a personal concierge can help.
We work hard all year so that during the holidays, we have time to relax and enjoy our family, friends and some time off. Unfortunately for many of us, December comes far too quickly and we find ourselves scrambling to get the regular chores done in addition to the added holiday commitments. Whether you are late on your holiday cards, still haven't hired the caterer for the party, don't have time to get to the dry-cleaners or aren't done with your shopping, these are a few of the many ways a concierge can help with the holiday. Take a look at some other ways that a personal concierge can help you during the holiday season.
Holiday Decorations and Party Planning – Setting up the party, coordinating deliveries, decorating and planning your holiday event can be more than just a little overwhelming with your already busy work schedule. Party planning assistance offered by a personal concierge may include help with your RSVP list, menu planning, food and beverage deliveries, picking up the party favors, decorations and more.
Shopping – Boston is busy all times of the year. During the holidays, most of us would rather restrict our time in Boston to doing the things we enjoy such as watching the Boston Holiday Pops, going to the tree lighting ceremonies or taking in a holiday show. While we all enjoy giving and receiving gifts, finding the time to pick them up during the holidays can be difficult. A personal concierge will make the trip to Boston to pick up the gifts you need, leaving you with plenty of time for all the other activities you would like to do.
House Sitting Services – For those who plan on spending the holidays away, concierge services are invaluable for reducing stress and giving you peace of mind. House sitting services during the holidays may include pet sitting, absentee home checks, mail pick-up or just making the house look "lived-in" while you are away.
Keep your home in good working order and enjoy all the best that the holidays bring by hiring a personal concierge service in Boston. From party planning to errand running, house cleaning to meal planning and delivery, almost anything you don't have time for is our specialty. If you are in need of some temporary help during the holidays, contact Good Neighbor Concierge today. Call us at 617.209.9311 or contact us online here.  Make the most of your holidays by taking advantage of the personal concierge services of Good Neighbor Concierge, a concierge service in Boston, MA.