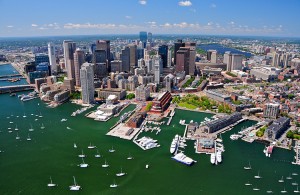 Recognizing a need for superior first class personal concierge services in Boston, Good Neighbor Concierge fills this need by offering a variety of personal concierge services and a high level of excellence. No matter who you are and what your reason for travel, no trip to Boston is complete without a visit to its premier restaurants, attractions and venues. Whether you are looking for on-the-town transportation services, airport transportation to and from your hotel, travel or entertainment services, Good Neighbor Concierge offers it all for both leisure and corporate traveler.
When traveling for corporate business or leisure we understand the need for service to help manage your time in Boston. Travel often benefits from the services of a personal concierge to save time, allow time for relaxing and increase productivity.  A personal and on-demand concierge, we are practical and convenient and there to help. From reservations to personal errands, travel and booking, logistics and more, Good Neighbor offers diverse services to meet a wide variety of needs. Some of the many services offered may include:
Private charters
Concert or sports venue tickets
Fine dining reservations
Hotel reservations
City tours
Travel accommodations
Private event planning
Spa reservations
Move in and out coordination
Whether working on a new venture, traveling to relax or on business, Good Neighbor Concierge is a premier concierge in Boston and welcomes your business.  Dedicated to our clients, we offer unique and impeccable personal concierge services for even the highest profile clients.
We provide only the highest quality personal concierge services to meet your needs in addition to a dedication to your privacy and anonymity. An established concierge in the Greater Boston Metropolitan area, Good Neighbor Concierge has offered services to a wide variety of customers from the general public to many higher profile clients. To Good Neighbor Concierge, privacy means privacy, and as our client, you should expect nothing less.  It is our pleasure to assist you.
If you are traveling to Boston and are in need of personal concierge services and a guarantee of anonymity, contact Good Neighbor Concierge at 617.209.9311 for more information regarding our services and your specific needs.