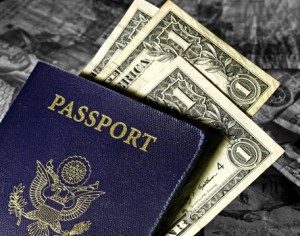 Having trouble putting your vacation together? There are many excuses: lack of time or the research is overwhelming. Have you ever considered using the services of a travel concierge in planning your trip or vacation? If not, it's time to explore how you can benefit from the unique services they can offer.
Most people will either contact a travel agency or begin an Internet search to book a vacation. After posting a plea for last minute advice from friends, family or co-workers, you will eventually trudge through the laborious process of booking your trip, rushing through the process and not getting what you really wanted. You hope that you have chosen wisely.
As you begin booking your travel plans, you look at airfare, location and costs. You make your travel plans based upon what you know or have gleamed from friends. You have some idea of what you want, but you are not aware of the possibilities and options available. A good part of the success of your trip is left to chance.
Customizing Travel and Creating Memories
In 2010, 53% of all Americans selected Europe as their travel destination with the majority going to London, Paris or Rome. These are cities that we are all familiar with. Most travelers focus on the location instead of the opportunities and activities the location can offer. Many of us, because of our lack of experience, will stay in the tourist areas without experiencing the hidden jewels off the tourist trail.
A good travel concierge will find and research what is important to the traveler and help make them aware of their choices and opportunities to enhance their vacation. For a WWII or Cold War history buff, a trip to Berlin can include an opportunity to drive a Soviet-era tank or to explore underground Berlin. A trip to Crete can take you on a ten-mile hike through the Gorge of Samaria that ends with a picnic on your own private, sun-kissed beach.
A travel concierge takes many factors into account when designing travel. For this reason, one-on-one conversations are essential to developing travel plans that help create memories. Areas that a concierge explores can include:
Location
Activity Level
Lodging Options
Interests
Vacation Type
Budget
Local Knowledge
Security and Safety Issues
Convenience
One of the best reasons for using a travel concierge is convenience. Tickets for travel, activities, and tours can be purchased in advance. Private tour guides, rental cars and maps can be in hand well before departure. Booking and paying in advance for travel, activities, and lodging also can save substantial amounts of money, by eliminating the 3-4% fee charged by most credit card companies.
Education / Local Knowledge
Transit and travel area maps are essential. Local information on safety alerts and tourist scams, provided by your travel concierge, will help to provide for a safer trip. U.S. Consulate information and medical information for emergencies is also invaluable.
Services given by the traditional travel agency are good for what they provide, but they cannot generate the detail and wealth of information that a reputable travel concierge can provide. Trying to research all aspects of a trip can be both time-consuming and overwhelming. Many end up either back at a travel agency or attempting to manage their own travel. The next time you plan to travel, seek out a travel concierge and give them the opportunity to help make your vacation all that it can be.
Image credit:  Pixel Perfect Digital
About the Author:  Ricci Harbuck is the owner of Ricci Travel, a company that provides boutique travel concierge, trip planning and itinerary services for both personal and business travel. Ricci Travel works with clients to provide a unique, personalized experience.  For more information, visit their website here.