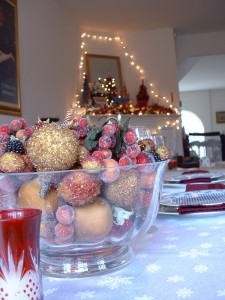 Fall is now in full swing and it is time to plan ahead for all the ghosts and goblins and holiday revelers who will make your home the party destination in the weeks to come. In this season of hurried meals and overstuffed schedules, it is hard to find time to get that hard-working kitchen appliance, the refrigerator, in tip-top shape before every shelf gets filled with pumpkin and apple treats, roasts, casseroles, soups and stews. Make the annual planning less burdensome by focusing on manageable tasks.
Consider this: The average American family throws out $600 worth of spoiled food each year. Get a grip on food prep in 15 minutes or less with these smart food storage tips that will help save space, money, and even your sanity, anytime of the year.

Prolong Food Freshness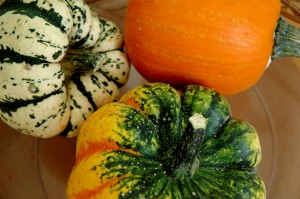 1. Remove fresh produce from plastic bags. This will prevent moisture build-up and will keep them fresh and crisp longer.
2. Keep eggs in their original container. It is designed to keep them fresh and contain any spills.
3. Certain food items can be kept frozen to prolong their freshness, thus opening up fridge space. If you have the space, try freezing milk in its own container. Storing brown sugar in a resealable bag will stop it from hardening.

Keep It Mess-Free
1. Paper towels are a must-have for keeping a mess-free zone. Use them for lining bins to catch any drips.
2. Storing double-bagged raw meat on a platter in the coldest part of the fridge is best.
3. Removable shelf bins help contain the mess, perfect for sticky food items like cranberry sauce and jellies. When leaks occur, just take out the bins and rinse.

Clear Out and Make Room
1. Avoid chunky Styrofoam containers for leftovers. Instead, store individual portions in small containers or resealable plastic bags, which take up far less space.
2. Move single-serve beverage bottles and cans of soda to the pantry and chill them with ice when you need them.
Spending a few minutes now to get the fridge clutter under control will shave minutes off of your food prep time and create room for the unexpected 'extras' that inevitably come, especially during food-focused family gatherings and holidays.
Images credit: Ben Ullman; Sas Van Veen