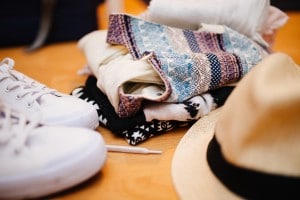 Piles of clutter may be an every day reality in your home, but you need not let the mess overwhelm you. Getting down to the business of cleaning out every inch of your living space can be a monumental job.
A new season means the perfect opportunity to purge your home of old clutter and usher in the new energy. Instead of tackling the mess head-on, try approaching spring cleaning little by little, working in one-hour shifts until the house is completely decluttered. Here are three easy tips to get you started:
Raid the Closet. As you begin to put away the thick sweaters and take out the shorts, take the time to reevaluate your winter as well as warm season wardrobe. Are there rips to deal with, missing buttons to sew, or something in need of hemming? Are there items that no longer fit your style and ready to be discarded? Before the weather gets warmer, this would be the time to take care of any repairs and put aside anything that needs to be donated or sold.
Revitalize the Kitchen. Get ready for a season of fresh-picked produce and lots of food-focused outdoors entertaining. To help in that preparation, start with a full cleanout of your refrigerator and emptying out old and expired products. Clear out the fridge clutter to make room for all the extra in-season meals you will be serving that require fresh ingredients. As you work your way around the kitchen, consider taking a closer look at your pots and pans. Your cooking supplies put in a lot of wear and tear throughout the year. If anything is worn out, this may be the perfect time to replace your pots, glassware, and even plates.

Replace the Bedding. A new season calls for lighter bedding that reflects the nicer weather ahead. An all-white bedding ensemble or floral prints all work well. Heavy winter bedding should be stored away or replaced. As you work around the bedroom, the rug that is under your feet could use a professional cleaning and this is a good time for that. Also, this is a good time to replace the heavy curtains that grace your windows with lighter ones that will optimize natural light and fresh air.
Image credit: Kasia Serbin