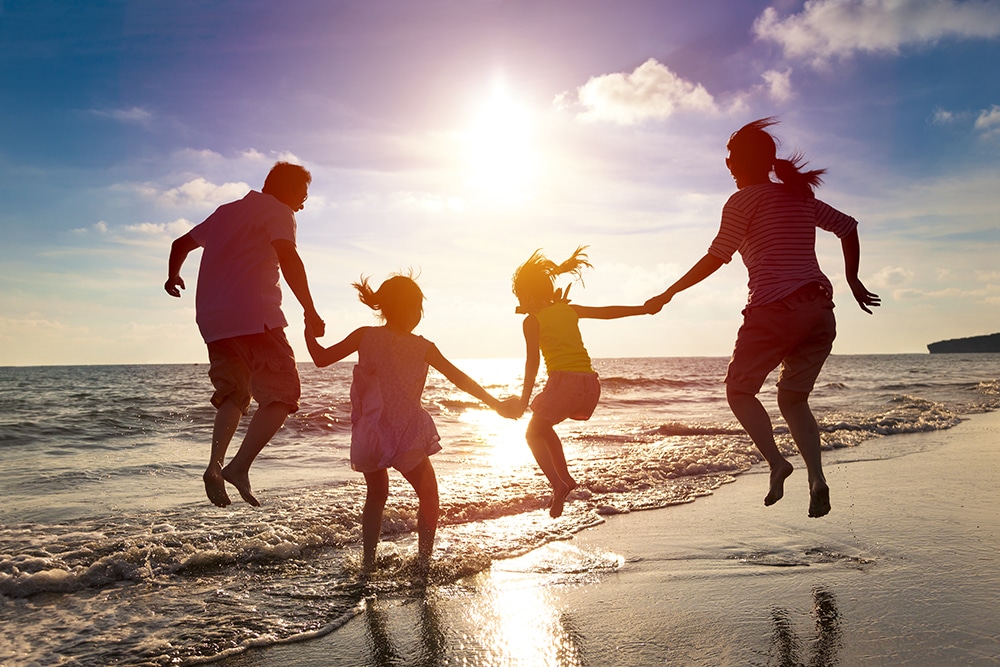 As spring break approaches, families from all over the country are trying to decide where they should go on vacation, but if you live in a city that in itself is a tourist destination, there's really no reason to spend your hard earned travel funds on going anywhere too far away. Instead why not use that cash to get to know a different side of the city you already love so much, and try out one or all of these 20 things to do in Boston for spring break.
Are you a sports fan? If you are, Boston has numerous places to check out a variety of diverse sporting events, including Boston's own famed Fenway Park, where the Red Sox often make their loyal fans proud.
History fans already know how significant the city of Boston is to our country's past, which is why there are so many incredible history museums to help you relive it all, including the Boston Tea Party Ships Museum and the USS Constitution Museum, among many others.
If you love museums but history isn't your preferred subject, any number of the fantastic art galleries and museums available throughout the city can definitely keep you occupied for an afternoon. Really an art fan? Take a week to explore one gallery at a time; there are plenty of them to choose from.
There are a number of specialty museums for a variety of bizarre and obscure interests available for those who want to branch out and try something new. The MD Museum, Beer Museum, The Mapparium, and Warren Anatomical Museum are just a few of the places you can go to see something really unique.
Animal lovers should take advantage of Boston's local Franklin Park Zoo, and see all kinds of your favorite ferocious and furry friends up close, you won't regret it.
The New England Aquarium is the perfect place to enjoy a quiet and peaceful day alone, or an outing with your friends. Plenty of beautiful fish and dimly lit rooms also make it the perfect place to enjoy a romantic afternoon with someone special.
For those 21 years of age and older, the Samuel Adams Brewery could be the perfect place to celebrate your spring break. From the endless beer, to the friendly staff, it will be just like any other spring break except you get to crash in your own bed at the end of the night.
Whether the Boston Opera House and Boston Symphony Orchestra are your style, or you're more of a Blue Man Group kind of person, there are more than enough concerts and shows in Boston to keep you busy every night of the week.
If music and concerts aren't your preferred entertainment, there are still a variety of comedy clubs, jazz clubs, theaters, and other fun one-of-a-kind performances to see and enjoy in Boston.
From the famed historical Freedom Trail walking tour, to more satisfying excursions such as Boston Crawling (Bar and Pub crawl) and the Off The Eaten Path walking food tour, there are plenty of groups ready to get up, get moving, and share an adventure with you.
With Boston right on the water, plenty of special boating tours are available. From swan boats and sailboats to private charters and yachts, there is something for everyone at any local harbor.
What better place to spend your spring break than outside enjoying the newly blooming flowers and foliage. With plenty of parks and recreation areas, you can enjoy all the best views and fresh air that Boston has to offer.
As arguably one of the most historically relevant cities in the entire U.S., there are more than enough places to visit straight out of your high school textbooks. From Paul Revere's old home to countless other landmarks, monuments, and other significant sites, there are plenty of things to see in Boston.
From museums and movies to tours and ferry rides, there are plenty of things to do even if you have little to no money to spend. If financial trouble was your reason to stay behind for spring break this year, at least you live in a city filled with tons of free things to keep you busy.
The best thing about traveling is the food. If you're staying behind for spring break but still have some spending cash saved up, why not just enough a week of sweet and savory indulgence. With countless gourmet places to dine in Boston, why not treat yourself. You did stay home after all.
You may not be partying it up at the beach, but that doesn't mean you have to party it up at home or in your dorm. With a variety of stellar pubs and bars, for patrons over 21, you can live it up without leaving your neighborhood.
Never gambled before? Why not place a couple bucks on a lucky pony at Suffolk Downs. You may not have the luck and funds to take a 5-star spring break vacation, but you might if you win big. Just remember to quit while you're ahead.
School can be stressful, and spring break is a time to relax, so why not try out that local spa you've had your eyes on since moving to Boston. Live a little, you deserve it and there are plenty of great placed to choose from.
For tons of fun and kooky adventures, try one of the many local escape rooms or the mystery café. There are plenty of parks and areas for outdoor fun, as well as indoor recreation through a number of professional establishments.
From whale watching to Urban AdvenTours, there is more than enough ways to explore and enjoy the great outdoors in the city of Boston. No matter what the weather looks like this spring break, at least you know there is plenty to do anywhere across the city.
If you need assistance with planning your spring break, or getting tickets to any of these fine venues, or if we can help in any other way, please call Good Neighbor Concierge at 617.209.9311 or fill in the form in the sidebar to schedule a no-obligation needs assessment at a time that is convenient for you.