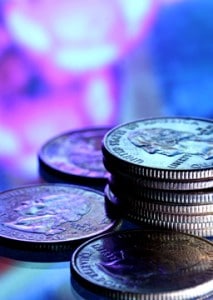 The holiday season is fast approaching. Friends and family will come together to converse, sample some tasty morsels and sip a few libations. The winter chill is quickly forgotten with the warmth of a crackling fireplace and good company. With all the joy that the season brings, one must also consider the financial implications of the holidays. Presents under the tree aren't the only expense. Throwing a great party can be a huge financial burden, but if you plan carefully you can throw a fabulous bash on a budget.
Make a List
Planning is the only way to save money when it comes to throwing a holiday gathering. Throwing it all to the wind and grabbing whatever you feel like at the store will ultimately end in money wasted. Before you begin purchasing the items you need for your party, make a careful list.
Choose 4-5 favorite gourmet cheeses. Some of these cheeses last a long time, so carefully check your supermarket or online retailers for specials. A nice plate of cheese can impress your guests without costing a bundle.
Stock up on budget-friendly beverages such as nonalcoholic and sparkling wines. If purchasing wine, one way to take advantage of savings without sacrificing taste is to join a wine club such as Laithwaites. A leading online wine retailer, the merchant has access to the most popular wines on the market, discounted and bulk prices, as well as delivery service.
Refrain from purchasing paper products; this wastes money and negatively impacts the environment. If you don't have proper holiday ware, ask family members if you can borrow from their collection or visit a local discount store to search for deals.
Purchase one type of cracker and large baguettes to accompany the cheese. Different varieties will end up costing you more money in the long run.
Ask friends to bring one of their favorite bottles of wine to share. Potluck style gatherings have become very popular and your loved ones will not mind contributing. Getting your guests involved will help eliminate stress from your party planning to-do list.
Rent Holiday Attire
Buying new, expensive attire can be one of your most expensive line items when it comes to the holiday season. Luckily, this expense is completely unnecessary. Websites such as Rent the Runway allow members to rent designer cocktail dresses and accessories for a fraction of the cost of purchasing the item in retail.
When entertaining family and friends during the fall and winter seasons, it does not take much to spend beyond your means. When adding up the price of food, drinks, holiday decorations, and all the little extras, hosting a party or family gathering won't come cheap. Don't let financial stresses bring you down during the holiday season. It is a wonderful time to celebrate and you can do it in style without busting the budget. Plan precisely, utilize online resources, and let the planning begin!
Image credit:  Pixel Perfect Digital