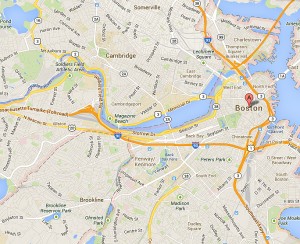 While there was a time personal assistants were only for the rich and famous, today it doesn't matter who you are. If you are lacking time, a personal assistant no longer has to be a dream. Whether you are looking for help planning an event, need someone to wait for the cable person or don't have time to grocery shop, a personal assistant is often the solution to finding more time.
Boston is home to over 600,000 residents and covers an area of roughly 48 square miles. Factor in the larger metropolitan area and the millions of business people and tourists who come to the city each day and you have a logistical nightmare. When it comes to getting around Boston during the day and getting to work and home with time to still enjoy the day and relax, a personal assistant really will make the difference in Boston. Daily events are always happening, somewhere a street is under repair or a road is closed and there are rarely enough hours in the day to get from your dry cleaner to work, to the grocery store, home and then to the theater before the show. Hiring a personal assistant can provide you the extra time you need to complete the tasks you lack time for and to ensure you get things done well and on time.
In addition to being a hub of business and commerce, Boston is known for its boutiques, fine dining, world class exhibits and activities as well as attractions. With the help of a personal assistant, no longer does the fun and cultural side of Boston have to be only for visitors. A personal assistant to assist with the mundane or inconvenient aspects of daily life is the solution to finding time to peruse the shops near Boston Common, explore the more historic side of the city on the weekend with your family or enjoy a show at the Strand Theatre.
If you live in the Boston area and are looking for a way to enhance your quality of life, a personal assistant may help. We offer a wide range of personal services from administrative help to errand running services or even party planning.