Voted one of the best places to live in the country, Newton is a historic city not far from downtown Boston. Home to just over 80,000 residents, the community is well known for a number of reasons. From its long history and rich historical and cultural assets to its amenities, services and diversity, Newton is an ideal place to visit or live, especially in the fall.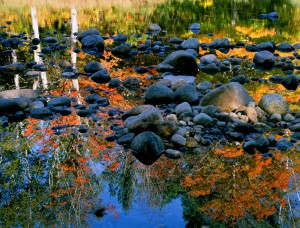 During the fall, Newton, like other communities throughout New England, blossom with activities and events. Featuring food, music, culture, holiday celebrations, art and the village itself, these festivals represent a great way to enjoy the city. From Newtonville Village Day to Halloween, the problem is not what to do, but how to find time to do it. Whether you are visiting for the day, the weekend or whether you live in Newton and simply don't have the time, Good Neighbor Concierge can assist in making these and other wonderful events possible for you and your family. Don't let a lack of time stop you from enjoying Newton's fun fall festivals and events. Take advantage of the many services offered to help you better manage your time including travel services, errand running services, party planning assistance, family and senior care, office and administrative support, house sitting, wait-for services and even entertainment. Take a look at what you've been missing in Newton and start planning your visit.
Newtonville Village Day – This fun festival marks the beginning of fall in Newton. An all-day affair at Bulloughs's Pond Fair, this is a great time to get out and explore the outdoors, paint, enjoy some music and even do some fly-fishing. A jazz festival and craft fair round out the day.
Harvest Fair – Taking place in mid October, Harvest Fair in Newton, MA, is a two-day festival perfect for the entire family. This festival features rides, crafts, pumpkin decorating and live entertainment the entire weekend.
Halloween Window Painting – For residents who are looking for something for their 3rd-8th graders to do on the 26th, this is a great time to get out and have some fun.
India Cultural Day – A cultural experience for everyone celebrating India and all its uniqueness, the day features music, stories, crafts, fashion and games all relating to Indian culture.
Fall Juried Show – Showcasing the best local art and sponsored in part by the Local Cultural Councils, the show will be held at Newton City Hall and offers you the opportunity to see and enjoy some of the finest contemporary arts in the Greater Boston area.
Other popular places for residents and visitors to enjoy some quality time include the Chestnut Hill Reservoir, the Echo Bridge and the historic History Museum at the Jackson Homestead.
If You Need A Personal Concierge in Newton MA
If you are like the millions of others who lack the time to do and enjoy all the things you would like to, a personal concierge may be just the solution you are looking for. Good Neighbor Concierge is a personal concierge serving the Greater Boston Area, including Newton, MA. Dedicated to giving you back your time, Good Neighbor Concierge is a bonded and insured personal concierge. To learn more about how we can help you, contact us online here, or call us at 617.209.9311.