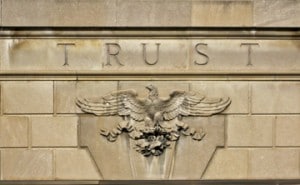 Hiring a personal concierge to help free up some of your time involves giving him or her access to just about every personal area of your life. For many people, handing over their credit card number, bank account information, computer files or car and house keys is an unnerving thought.
Building solid relationships takes time and effort, and being able to trust someone with the intimate details of your life is something that will only come from familiarity with an individual. However, there are several important steps you can take that will help put your mind at ease and create a solid foundation for a dependable and reliable relationship with your personal concierge.
Take the Time to Properly Screen
Ask potential personal assistants what their ethics policy is, and how they keep sensitive information confidential. Check online for business reviews to see what others have to say about your potential concierge. Have the candidate provide you with references so you can speak with former clients.
Include a Confidentiality Clause
Be sure a confidentiality clause is included in your contract, detailing that your personal concierge will never sell, disclose or make public any confidential information, under any circumstances.
Set Up a Project Management Program
You may not want to dictate work hours, but you do want to let your personal concierge know that you are monitoring how much time they are billing you for. By using an online project management program and having your personal concierge track their time, entering in details of what tasks they completed during that time, you can keep track of how many hours you will be billed for, and this will help you build trust.
Start with Simple Tasks
Start off with delegating small, easier tasks to your personal concierge. Perhaps picking up dry cleaning or making some phone calls would be a good start. Once you are confident in his or her abilities, you can slowly delegate more complex tasks that involve sensitive or confidential information.
Remember, trust is a two-way street. The more that your personal concierge trusts you and vice-versa, the more productive they will be. If he or she cannot trust you to pay on time, or be concerned about their interests, they will be less motivated to do their best for you. On the other hand, a personal assistant who is recognized for their hard work, and feels that their opinions are valued, is far more likely to show initiative and go that extra mile for you.
Image credit:  David Dufour