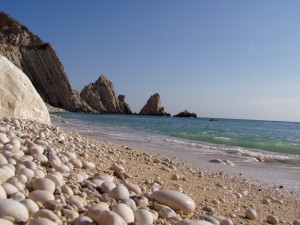 Summer will soon be winding down but while there is still ample sun around, who can resist the urge to get away for just one more weekend? Regardless of where you're headed, whether to the beach or to the mountains or anywhere in between, what to pack for your short adventure need not be a source of stress. By traveling light and committing to a 'less is more' mentality, you will arrive to your destination more organized and relaxed for whatever the weekend will bring. Here are some ideas to get you started without breaking a sweat:

Back to Nature
1. Bring on the layers. It may still be summer, but packing a lightweight fleece and a waterproof layer will keep you warm and dry should you be caught in the unexpected.
2. Banish the bugs. Keep the buzzes away by packing a few travel-size insect repellent sprays for the whole family.
3. Brighten up with a bandana. Keep one handy in your bag for the times you need an instant headband or a sweatband.
Beach Retreat
1. Beach bag must-haves. Whether you plan to hit the water or simply lounge around, packing the sunscreen, a towel, flip-flops, sunglasses, a hat and a good book will make a visit to the water more pleasant.
2. Beach cover-up. A long-sleeved shirt made with linen is more versatile than a regular cover-up, warding off sunburn by day and the chills by night.
3. Multi-use sarongs. Tie a pretty sarong on and it instantly becomes a dress for an afternoon cocktail party or used as a beach towel. No need to pack an extra dress.

City Escape
1. Happy feet. Exploring urban areas on your weekend getaway? Often times, this will require lots of time spent on the feet. Stash a pair of comfortable shoes (and a backup pair just in case) for the long walks around town.
2. Effortless dressing. Change up your outfits by pairing a new top with the same bottom and instantly, you've got a new look without packing too much extra clothing.
3. Accessorize for interest. Add pop to your weekend outfits by packing a few pieces of statement jewelry to keep things interesting.
Summertime is for taking things easy. So, when it comes to packing essentials for a weekend getaway, you should take it easy too: travel light and only bring just what you will need.
We'd love for you to share some of your tips. Give us a call or use our contact form. And if you ever need a helping hand with packing or vacation and trip planning assistance, we are always a short phone call away.
Image Credit: Leszek Nowak