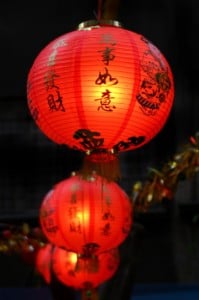 Known as the Spring Festival and considered the longest and most important festival in China, the Chinese New Year is a traditional Chinese holiday celebrated throughout the world in countries with large Chinese populations. Like a traditional New Year party, the holiday is about celebrating new beginnings, new hope for the coming year, and family. You do not have to be in China to take part in the 15-day celebrations to usher in the New Year. Join in the festivities by hosting a Chinese-themed party in your house regardless of your location and have friends and family talking all year long. Here are six tips to get you started:
Invitations
Send invitations before the start of the Chinese New Year (the date is determined by the lunar calendar). In 2013, it falls on February 10. Ideally, the invitation cards would have an animal zodiac sign, red in color, and printed in gold. Red and gold are colors of fortune, a message you want known throughout the celebrations.
Housecleaning
The Chinese New Year brings new luck. By cleaning the house before the New Year, all the old luck of the previous year is swept and washed away. After cleaning, be sure to store the brooms and dustpans out of sight. Cleaning on New Year day is bad luck, as you will be ridding your home of good spirits and fortune.
Decorations
A Chinese New Year party without decorations is simply not lively. Adorn the doorway and walls with Chinese couplets. Hang lanterns. Flowers and plants such as sunflowers, bamboo, narcissus and plum blossom symbolize prosperity, abundance and health – things you want for your family, friends and self.
Red Color
Red is found everywhere on Chinese New Year. Blend this color with gold and black and spread joy, wealth and luck to all your guests.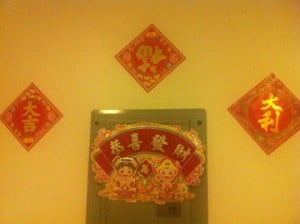 Food
Plan the party menu around foods that are symbolic in the Chinese culture, such as long (uncut) noodles symbolizing a long life, whole chicken which represents family unity, whole fish which represents abundance, and decorating the dining room table with oranges and tangerines, symbolic for good luck and wealth.
Gifts
Traditionally, Lai See red envelopes are given from an older adult to children and the unmarried. The red and gold envelopes have money inside. Gifts of food such as sweets and bamboo plants also make great gift ideas.
After enjoying a New Year celebration at home, go out and enjoy the traditional fireworks display and lion dance troupe as they usher in the Chinese New Year and ward off the evil spirits!
If you need helping party planning in Boston, contact Boston Personal Concierge. No matter what the holiday, our party planning assistance can help you make the most of your time and experiences. From venues to catering, party favors to pick ups, call us at 617.209.9311 and start planning the perfect holiday party today.
Images credit:  Miguel Ugalde; Susan Ho