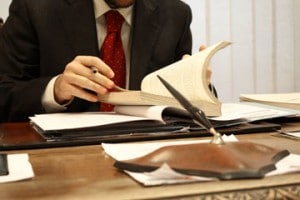 The average person's concept of a concierge service is actually quite different from corporate America's own take on this unique and growing industry. Corporate America tends to view everything through the eyes of ROI (return on investment), and it has discovered to its delight that providing concierge services from the bottom to the top rung of the corporate ladder is well worth it.
As recently reported in the New York Times, a Massachusetts-based pharmaceutical company employing 3000 people discovered that it saved over 260 weekdays in 2009 using the services of a concierge company called Circles. Regardless of the ethics of using company time to organize your personal life, many employees who do not spend their time at a desk have no time during their work day to sort out day-to-day issues, such as getting the car fixed, finding a plumber, or booking a vacation.
The Trickle Down Effect of Concierge Services Through Corporations
Gone are the days when only the elite corporate executives could afford the luxury of a concierge service. Previously, a personal assistant would handle most of this work, organizing everything from anniversary gifts for a boss's wife, dry cleaning suits, chartering private jets and booking weekends away at golf resorts.
Top executives being paid top dollar could not really justify spending their time away from corporate business doing the little things, so the cost for outsourcing personal to-do lists was justified. Nobody ever dreamt 20 years ago that a warehouse worker would now have his/her to-do list taken care of by a virtual butler. But this is now commonly becoming the rule rather than the exception.
Big Players In The Corporate World Using Concierge Services
Now that the return on investment benefits of outsourcing personal to-do lists throughout the whole corporate structure have been recognized, all sorts of businesses are offering concierge services to their employees, such as:
Mercedes-Benz USA
TED conferences
Shell Oil USA
Pernod Ricard
Campbell's Soup
Meridian Health
Biogen Idec
Boston Red Sox
Three of the big players in the concierge service industry are Red Butler, Circles and A World-Class Concierge Service. Charges for their services are usually based on the size of the corporation and the number of requests. According to the New York Times, Red Butler's services can start at $50,000 per year, up to a quarter of $1 million per year. They also have more flexible payment options starting at $495 per month.
How Personal Can A Corporate Concierge Be?
Just how personal a corporate concierge can be is open to debate. The beauty of a personal assistant is that she (or he) generally gets to know the preferences of her/his boss very well. Some employees of corporations using concierge services have complained that by the time they have filled in all the various aspects of a request (in terms of their personal preferences), it would have been quicker to book the vacation/plumber/dinner date etc., themselves. The concierge argues that the longer they work with a company, the better they get to know their employees and can deliver a much more personal service overtime.
This seems to be backed up by employees using concierge services. Requests for travel arrangements can be as non-specific as "Get me to a beach where I can relax for a week." Once the concierge understands their clients' preferences and budget, they can deliver a very specific and personal package.
Image credit:  Luca Baroncini