Are you looking for travel planning services Reading MA?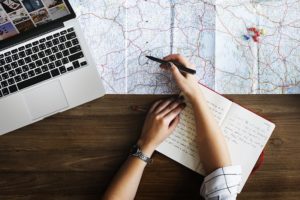 There's a huge difference between dreaming up the perfect vacation and actually putting in the hard work and planning to bring your ideas to fruition. The good news is, however, you don't have to do it alone. At Good Neighbor Concierge, we offer incredible travel planning services, capable of handling every aspect of your trip from start to finish. From initial planning, to rentals, purchases, and everything in between, our travel planning services provide adventurers, like you and your friends in Reading, with all the tools you need take that leap of faith and go on the exciting journey you've always wanted. Best of all, our travel planning services are designed to save you money, offering price protection no matter where you go! So whether you are traveling domestically and need a vehicle and accommodations waiting for you at your destination, or you're crossing the ocean and want to make sure you have your passports, visas, and great travel insurance ready to go before you leave, our travel planning services can handle it all! International vacations, overnight business trips, all-inclusive family getaways, and more – no matter where you're going, who's tagging along, or how long you'll be gone, our travel planning services can guarantee that you have a fantastic time. In fact, our comprehensive travel planning services can even take care of things you may not have considered, like wheelchair rentals, relocation support, event organization, 24-hour emergency services, and more. Just don't forget to also take advantage of our entirely configurable house sitting, home watch, or home absentee services at Good Neighbor Concierge while you're gone!
Travel Planning Services Reading MA
Good Neighbor Concierge is pleased to be able to offer our most exceptional travel planning services to men, women, and families in Reading, MA, who want to enjoy an incredible vacation without doing any of the hard work! From beautiful historical sights, like The Parker Tavern and the Stephen Hall House, to famous residents, like Aerosmith's guitarist Brad Whitford and rock singer/songwriter Danny McBride, the quaint little community of Reading in Middlesex County truly does have it all. With over 24,000 residents sharing less than 10 square miles of terrain, the need for a break from the cozy and charming little town of Reading isn't totally unexpected. While Reading does boast several attractions of its own, and ideal distance from downtown Boston, there is simply too much to see, do, and explore throughout the rest of the world to stay put in this town forever. Getting out of Reading and exploring it all is simple with our remarkable travel planning services from Good Neighbor Concierge at your disposal. With our help, you and all your friends and loved ones in Reading can enjoy the adventure of a lifetime just about anywhere in the world with peace of mind knowing that you have our unlimited support behind you when you need it. There's never been a better way to travel! If you're one of the proud residents of Reading, do yourself a favor and take advantage of our incredible collection of services at Good Neighbor Concierge today.
If you are looking for travel planning services Reading MA, call us at 617.209.9311 or fill in the following form to schedule a no-obligation needs assessment at a time that is convenient for you.