Are you looking for event ticketing services Woburn MA?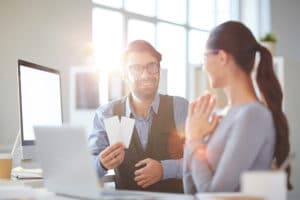 Whether you simply don't have time to book all your tickets for a local event, or you don't want to waste time booking tickets for all the different events you want to attend while you're on vacation, our event ticketing services are perfect for you. In fact, thanks to our event ticketing services at Good Neighbor Concierge, getting exclusive access to all your favorite places around the world is now easier than ever. All you have to do is let us know what you want to experience and where, and our experts will do all the hard work to make sure you get the best seats, tables, and/or spots in the house! From day trips to Boston to international vacations, our event ticketing services can help you find all the best entertainment no matter where you are. Looking to get a reservation at the most romantic restaurant in Paris? Or perhaps you need tickets for all the best shows at all the best theaters in London. Even if all you need is someone to call ahead and have movie tickets set aside at your local Showcase Cinema in Woburn so that you and your loved one can sneak off to a movie after you put the kids to bed, our event ticketing services can handle it all. Take advantage of our incredible event ticketing services at Good Neighbor Concierge today, and never miss out on another amazing experience ever again!
Event Ticketing Services Woburn MA
Good Neighbor Concierge is pleased to be able to offer our most exceptional event ticketing services to people in Woburn, MI, who are more interested in spending time enjoying events than waiting around to get the best deals on tickets. Less than only 10 miles outside of the famous city of Boston in Middlesex County, the small yet equally vibrant community of Woburn thrives. In fact, more than 38,000 people are proud to call Woburn home thanks to its fabulous collection of historical sites, attractions, and stunning old buildings. For those who love relaxing entertainment, some of the more locally renowned places of interest include the Woburn Public Library, the Horn Pond Recreational Area, and Baldwin House among countless others. However, if you're looking for thrilling family friendly fun, you'll likely have better luck at Dave & Busters, the Woburn Bowladrome, and/or Mindtrek VR. Of course, if you're interested in seeing some exciting shows or attending a lively sporting event, you'll have to leave Woburn altogether and head closer to Boston. That's okay though, while you're planning what you're going to wear and how you're going to get there, our reliable professionals at Good Neighbor Concierge can take care of all your ticketing needs with our exceptional event ticketing services. If you're a resident of Woburn and you are interested in going to any event anywhere at all, don't forget to take advantage of our professional event ticketing services at Good Neighbor Concierge!
If you are looking for event ticketing services Woburn MA, call us at 617.209.9311 or fill in the following form to schedule a no-obligation needs assessment at a time that is convenient for you.