Are you looking for personal concierge services Woburn MA?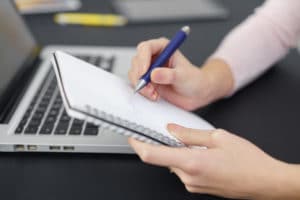 If you're tired of living a life where all you do is wake up, work, and then sluggishly find your way back to bed at the end of the day, wishing you didn't have to wake up tomorrow and do it all over again, then it might be time for you to get a little help from our personal concierge services at Good Neighbor Concierge. Designed to integrate perfectly into your existing schedule and help you accomplish the various tasks you might not otherwise have time for on your own, our personal concierge services allow you to maximize your valuable time so that you can enjoy a healthier, more balanced life. Whether you need someone to help you run errands and make appointments, or stay put and answer calls while you're away conducting more important business, our personal concierge services can effectively free up your time so that you're able to focus on the things that are most important to you. In fact, if you are looking to get rid of your "all work – no play" attitude altogether so you can finally have the time you need to enjoy all the blessings your hard work has afforded you, we encourage you to try our personal concierge services out for yourself as soon as possible. We're confident that once you do, you'll wonder how you've managed to live your life so far without our incredible personal concierge services! So don't wait any longer. Experience the numerous benefits our personal concierge services can have on your life by reaching out to one of our friendly experts at Good Neighbor Concierge today.
Personal Concierge Services Woburn MA
Good Neighbor Concierge is pleased to be able to offer our most exceptional personal concierge services to people in Woburn, MA, who simply need a little extra help around the office or running errands. Woburn may be an incredible community in Middlesex County with plenty of professional opportunities and avenues for success, but living a good life is about more than just buckling down and working hard. To live your best life you need balance, which means making time to do fun things throughout Woburn as well. Luckily, as one of Woburn's more than 38,000 residents, you have access to all kinds of fun places thanks to your proximity to Boston. From recreation around Horn Pond, to quiet afternoons at the local Woburn Public Library, there isn't anything you can't find so long as you actually take the time to go out exploring! However, in order to find the time to take advantage of all these incredible local attractions in Woburn, you need to make sure you accomplish everything that needs to be done first. The good news is, if you're feeling overwhelmed and don't know when you'll be able to make time for yourself, we can help with personal concierge services capable of easily managing all of your tedious little tasks so that you can focus more on enjoying your life in Woburn. In fact, if you live in Woburn, we urge you to consider taking advantage of our personal concierge services here at Good Neighbor Concierge whether you feel you need them or not. After all, everyone deserves a good break once in a while.
If you are looking for personal concierge services Woburn MA, call us at 617.209.9311 or fill in the following form to schedule a no-obligation needs assessment at a time that is convenient for you.