Are you looking for personal concierge services Reading MA?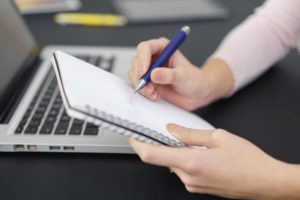 Is your job your entire life? What about your kids, because if your world revolves around anything other than your own personal health and well-being, you might seriously benefit from taking advantage of our personal concierge services at Good Neighbor Concierge. In fact, you might not even realize the affects being busy all the time are really having on your health, sleep, and even mood until you take a break and relax. That's why, our personal concierge services are designed for all the selfless employees, busy business owners, and overworked parents out there who at this point couldn't even begin to imagine what it would be like to have nothing to do for a day. That's right! No matter what you have to do, or how long your to-do list is, our personal concierge services are here to tackle all your tasks so that you can do, well, whatever you want! Need help organizing your office and corresponding with clients/colleagues? Or meal planning, shopping, paying bills, and picking up after the kids? No problem! Our customizable personal concierge services can handle just about any tasks you need accomplished in your home or office. Allowing you to save more time and sanity throughout your day-to-day isn't all our personal concierge services are good for. If you really think about it, having more time to spend with those you love in Reading might really enhance your personal relationships, while having more time to focus on maximizing your efficiency can help propel your success and save you money. But don't just take our word for it. Try our exceptionally helpful personal concierge services out for yourself by taking a chance on us at Good Neighbor Concierge today!
Personal Concierge Services Reading MA
Good Neighbor Concierge is pleased to offer our most exceptional personal concierge services to people in Reading, MA, who really deserve to take it easy. By doing so, we're able to help deserving residents in Reading, like you, take advantage of all the wonderful opportunities there are in and beyond Middlesex Township. For instance, instead of your typical day in Reading starting out with you waking up and immediately stressing out about the long list of things you're responsible for, you can just hand that list on over to us instead and find something better to do – like visiting one of Reading's many historical sites or making your way over to Boston for the day. After all, the city is only 16 miles from Reading, and with nothing on your schedule for the day you'd have plenty of time to explore and have a great time with your family and friends! Or, you can take a whole different approach and simply utilize our personal concierge services to lighten your load on the job so that you can really concentrate on what's most important to you. Either way, we know our professionals at Good Neighbor Concierge can make your life in Reading infinitely easier – the way life in the immaculately stunning community of Reading should be!
If you are looking for personal concierge services Reading MA, call us at 617.209.9311 or fill in the following form to schedule a no-obligation needs assessment at a time that is convenient for you.