Are you looking for personal assistant services Reading MA?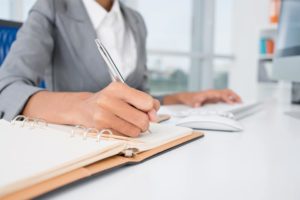 If you consider yourself a busy person, chances are you're likely being too modest, which means you could probably benefit from our personal assistant services at Good Neighbor Concierge. We know what you're thinking, are personal assistant services even worth it? If you want to save yourself a ton of time, and stress, the answer is a resounding yes! Our personal assistant services can help boost your productivity and start checking things off your seemingly infinite to-do list faster than you ever thought possible – potentially even saving you money in the process. Best of all, our personal assistant services are entirely customizable to meet your unique needs, whether you're a CEO, a disabled senior, or a single parent. It doesn't matter if all you need is for someone to help you free up some extra time in your day, or someone to take comprehensive care of you or someone you love, you can always trust our compassionate, driven personal assistants to have your back no matter what. Our services cover meal planning, deliveries/pickups, banking/bill paying, mail sorting, correspondence, general personal errands/shopping, office organization, appointment scheduling, event planning, new parent services, and so much more. Of course, to learn more about how our personal assistants can effectually change your life in Reading for the better, we urge you to consult with our experts at Good Neighbor Concierge today!
Personal Assistant Services Reading MA
Good Neighbor Concierge is pleased to be able to offer our most exceptional personal assistant services to people in Reading, MA, who simply need a little more help getting everything they need done. And how could we not? Middlesex County's humble yet impressive community of Reading houses some of the hardest working and most affluent residents in the area, people who truly deserve to take a break. More importantly still, Reading offers far too many incredible opportunities for its residents to miss out on. From its more modern attractions, like the nearby Beanstalk Adventures Ropes Course, to its many historical points of interest, everything inside the town of Reading is designed to give its residents the best lives. Of course, that's merely the start. Reading is also only 16 miles from central Boston, where all the best entertainment and events can be found. Before you can even start thinking about your next adventure outside Reading, you first have to make sure you do the responsible thing and at least make a dent in your to-do list. Just kidding! Take advantage of our personal assistant services at Good Neighbor Concierge instead! We'll handle all the little boring tasks you have to worry about while you do, well, whatever you want! Go see a movie, or get your friends in Reading together for a long lunch – it's all up to you!
If you are looking for personal assistant services Reading MA, call us at 617.209.9311 or fill in the following form to schedule a no-obligation needs assessment at a time that is convenient for you.