Are you looking for business concierge services Reading MA?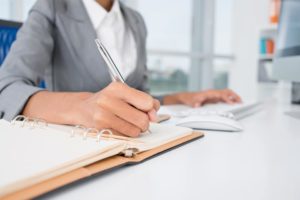 Whether you're an executive in Boston, or a small family-business owner in Reading, you likely have a million things on your mind at any given moment. Running a successful business requires a lot of time, energy, and focus. However, that doesn't ever mean you should ever have to take on everything alone! With help from our business concierge services at Good Neighbor Concierge, you can easily lighten your load without compromising your success by trusting all your most menial tasks to us! Our staff of trained professionals is always ready to help you take your business to the next level, whether all you need is greater organization in your office, someone to run personal errands for you or your staff/clients, or just services to help you with event planning and correspondence. In fact, you can even utilize our business concierge services for smaller, more temporary jobs as well in order to spare yourself the cost of a new employee! Bottom line is, whatever your needs are, however large your business is, we're confident our business concierge services at Good Neighbor Concierge will fit right in and more than meet your needs. Our business concierge services are bonded, insured, and ready for you to take advantage of! So hurry up and get in touch with our business concierge coordinators today, and see all the possibilities our exceptional services at Good Neighbor Concierge can unlock for you!
Business Concierge Services Reading MA
Good Neighbor Concierge is pleased to be able to offer our most exceptional business concierge services to working professionals in the Reading, MI, area who could use an extra hand in managing life's numerous daily responsibilities. The charming, affluent town of Reading, in Middlesex County, is the perfect place outside Boston to live if you own a business. Like its name suggests, Reading is a quiet, little town that offers plenty of old charm. Although it still offers beautiful homes and neighborhoods, great schools, and plenty of historical places and points of interest as well. Most importantly, Reading is only 16 miles from central Boston – where all sorts of magic happens! With the vast quantity of truly amazing opportunities to take advantage of in and all around Reading, it's safe to say you can't enjoy them all if you're constantly focusing on keeping everything in your office shipshape. We also understand that you can't leave your responsibilities behind either, which is why we want to help. If you're a business owner in Reading, we're confident our business concierge services at Good Neighbor Concierge can change your life. Just trust everything to us, and we'll have you seeing your life in Reading in a whole new light before you know it!
If you are looking for business concierge services Reading MA, call us at 617.209.9311 or fill in the following form to schedule a no-obligation needs assessment at a time that is convenient for you.