Are you looking for automotive services Boston MA?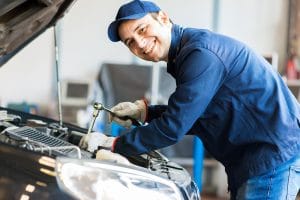 If you have ever found yourself scrambling to find someone to drive the carpool at the last minute because your SUV battery died, or you have had to spend a valuable personal day waiting at the repair shop, you're not alone.   With Automotive Services from Good Neighbor Concierge, you won't have to take time off work, reschedule important appointments or miss out important events because of automotive maintenance and repair.  Good Neighbor Concierge is a professional provider of personal assistant and concierge services for businesses, families and busy individuals in the Greater Boston area.  We are bonded and insured, and we make it our goal to save time and money for our clients through building personal relationships and taking care of your to-do lists that take up your time, or just never seem to get done.
Whether you need routine maintenance or a more serious repair, Automotive Services from Good Neighbor Concierge will get you back on the road without missing a beat.  Let us pick your car from home or work, and take care of your vehicle while you continue with your busy day.   On those days where you come out to find that your car's dome light got left on, count on Good Neighbor Concierge to respond promptly and give you a reliable jump start.
Automotive Services Boston MA
Good Neighbor Concierge has been proudly serving the Greater Boston area since 2011. Boston, Massachusetts has a long and colorful history that begins at the birth of our nation.  Today, Boston has grown to be a center of education, culture and innovation, and home to more than 500,000 New Englanders.   As long-time Boston residents, we understand how stressful and time-consuming completing everyday tasks in the city can be.  Rely upon our experience and expertise to help you do more with every day.   Let us help you take great care of your vehicle,  run errands, plan vacations or care for your family.
If you are looking for automotive services Boston MA, call us at 617.209.9311 or fill in the following form to schedule a no-obligation needs assessment at a time that is convenient for you.